Vital Proteins Collagen Creamer Coconut 293g
×
DON'T FORGET
Purchase directly from us and you'll receive
Collagen Creamer Coconut
Natural
Gluten Free
Dairy Free
This Collagen Creamer gives a delicious boost of nutrition and flavour to any cup of coffee. Our Coconut Collagen Creamer™ uses organic coconut milk powder plus 10 g of collagen peptides per serving sourced from grass-fed, pasture-raised bovine. Paleo Friendly and Whole30® Approved, our creamers are free of dairy, soy, carrageenan, gluten, artificial sweeteners and added sugars.
Benefits: This Coconut Collagen Creamer includes fats from organic coconut milk powder.
Bioavailable: The dairy-free creamer contains our signature Collagen Peptides, which are easily digested and absorbed by the body.
Read More
Read Less
Ingredients
Collagen Peptides, Organic Coconut Milk Powder, Silica, Organic Acacia Fiber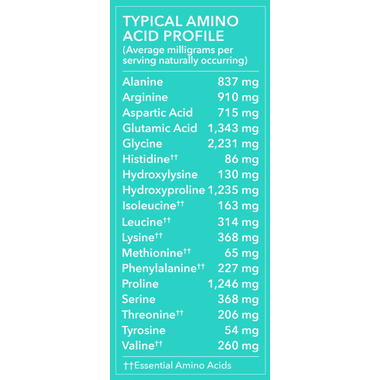 How to Use
Mix into any hot liquid or for a cold beverage, fill your glass 1/4 of the way with hot liquid and mix for 30 seconds, top with ice and continue to add liquid such as coffee or tea.Stir into oatmeal
Healthy Planet Canada wants to ensure the complete and total accuracy of the product images and information contained on our website. However, some manufacturing changes to packaging or ingredients may be pending updates on our website.
Some items may occasionally ship with alternate packaging (recently updated by the supplier or manufacturer). While in these cases, ingredients are usually the same and only the packaging has been updated, we always recommend that you read labels, warnings and directions of all products before use and not rely solely on the information provided by Healthy Planet Canada.
Probiotics Disclaimer:
Probiotics are refrigerated in our warehouse to ensure quality and optimal potency. They are also shipped with a FREE ice pack. Although the product may not be cold when it arrives, this ice pack helps maintain a cooler temperature during transit. We recommend considering weekend/holiday delays when ordering (I.E. ordering on a weekday and not on Friday or Saturday, or during holidays