Navitas Organics Turmeric Powder Organic 227g
×
DON'T FORGET
Purchase directly from us and you'll receive
Turmeric Powder
Organic
Boost balance with a true inflammation-buster
Vegan
Kosher
Organic
Non-GMO
Gluten-Free
Ayurvedic staple
Anti-inflammatory properties
Contains high levels of curcumin
Turmeric powder comes from dried and ground turmeric root, which grows underground in a similar fashion to ginger and galangal (they're part of the same plant family!) Originating in India, turmeric is an important medicinal plant in both Ayurvedic Medicine and Traditional Chinese Medicine. 
Turmeric powder makes a fantastic spice due to its robust flavor and many health benefits. Turmeric root is known to contain both anti-inflammatory and antioxidant properties. Eating foods that help reduce inflammation in the body is an essential act of preventive health!
Navitas Organics Turmeric Powder is perfect for brewing a warm cup of turmeric tea or a cozy golden milk latte. You can even create your own spice blend and use it to season curry, soups and other recipes. Pair with a pinch of black pepper to enjoy the maximum nutritional benefits of turmeric powder (it supports your body's ability to fully absorb the curcumin!)
Read More
Read Less
Ingredients
Certified organic turmeric powder (Curcuma longa).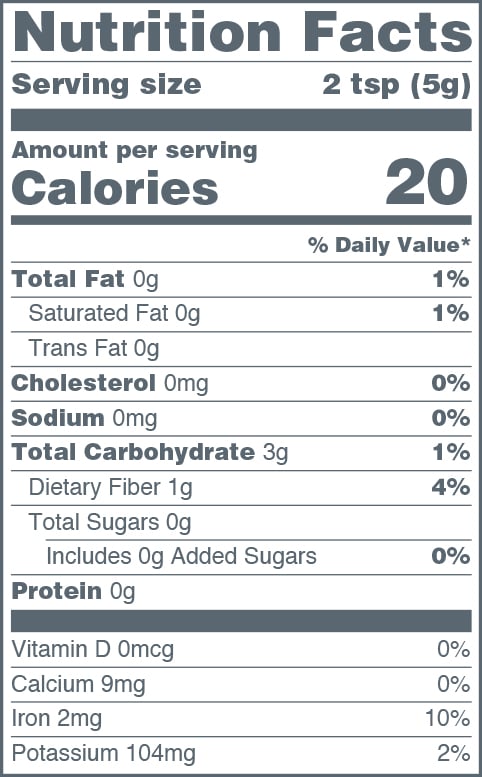 Storage Information
Refrigeration not required. Store in a cool, dark, dry place
Serving Suggestion
1 serving per day
Healthy Planet Canada wants to ensure the complete and total accuracy of the product images and information contained on our website. However, some manufacturing changes to packaging or ingredients may be pending updates on our website.
Some items may occasionally ship with alternate packaging (recently updated by the supplier or manufacturer). While in these cases, ingredients are usually the same and only the packaging has been updated, we always recommend that you read labels, warnings and directions of all products before use and not rely solely on the information provided by Healthy Planet Canada.
It should be reflected on all the products.